About Us
Company History
Ch Ijaz Ahmad & Sons is a well renowned group in home textile & Work wear Uniform sector and unfolded its memorable history while in 1990. We started trade of home textile products by manufacturing & launching export quality Home Textiles, Uniforms, Towel into international market and quickly earned trust from across the countries. The acknowledgement and appreciation of his entrepreneurial expertise encouraged him to step up into the home textile arena. From here on, there was no looking back.
Read More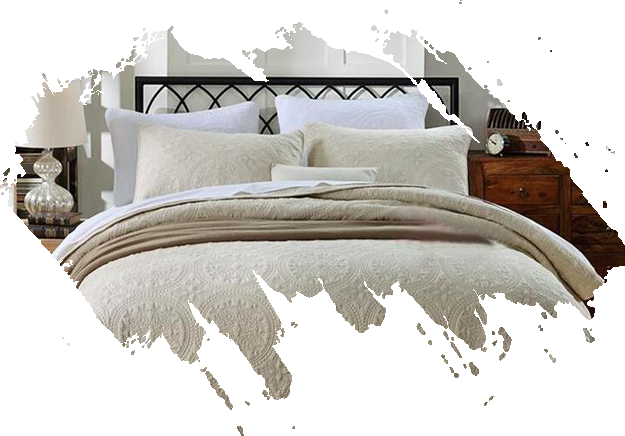 Our Team
Ch Ijaz Ahmad & Sons is managed by qualified and motivated professionals under the dynamic leadership of company directors Mr. Adil Ijaz and Mr. Abdullah Ijaz With annual export capacity of USD 10 million. Ch Ijaz Ahmad & Sons has earned a top position among the country's leading towel and bed linen exporters recognized and appreciated by our international clients.
The last 20 years
What we have done
312
Number of workers & staff
56400
Square feet is factory area
OUR SKILLS
Quality Assurance
We are committed to ensuring international quality principles and standards are adhered to in order to maintain the exacting requirements our reputation is known for. Expert knowledge and state of the art laboratory accompanied with critical quality checks during and after the production process ensure that the end product is meeting customers' requirements.

OUR Inspiration
Our Products
We supply a wide range of Home, Hotel, Hospital Textile, Work wear, Scrub, & Towels products to our customers worldwide. We deal in all kinds of bed linen, curtains, institutional linen white as well as Dyed & Printed fabrics. We are also Specialist to perform uniform articles even for Hotel, Hospitals, or any kind working industries.
State of the art
Manufacturing
In house warping & sizing facility to ensure better & consistent fabric quality from looms. Warping Machinery - Beninger. Sizing Machinery - Zell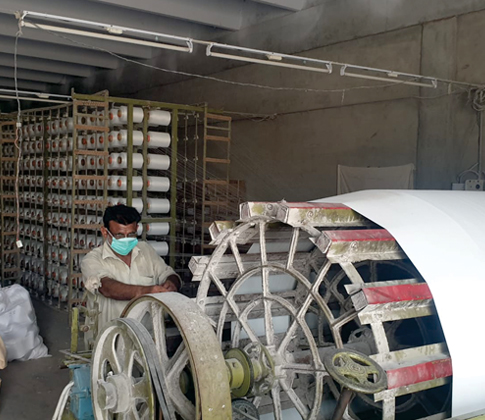 Weaving is the back bone of textile Industry so we have in house setup for all fabrics needs. We plan to weave as per our business requirement and for our regular requirements we also keep stock from our production to fulfill our clients requirement. We have the capacity to produce 300,000 - 400,000 fabrics per month.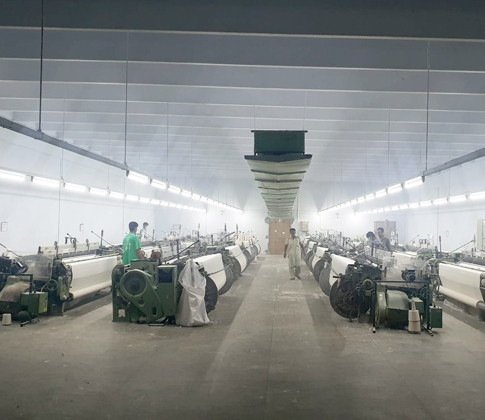 Here at Chaudhary Ijaz Ahmad and Sons we pride ourselves that we not only check the quality of the finished product, but also we have an extensive system of in house quality and process controls to ensure the best quality products.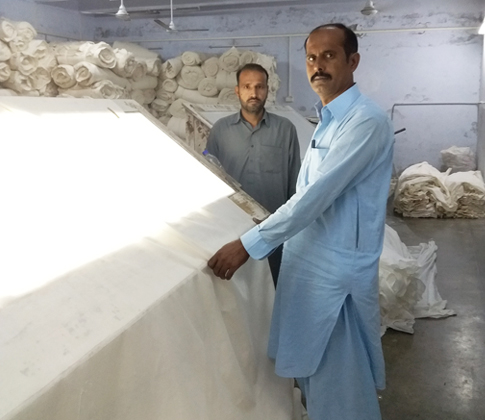 Through a specially trained staff of professional helping firms and their state of the art computerized designing CAD stations. We are able to create and modify our creations as well as designs provided by our customers. Our associates are capable of printing 16 colors on fabric up to width of 3200 mm.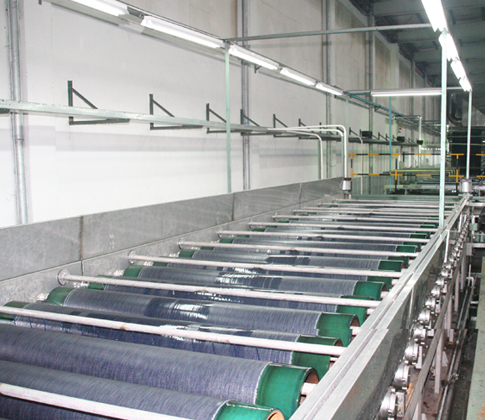 Our associate is a top of the line dyeing unit with one thermosol and pad steam dyeing. Both machines are equipped with Kusters Padders to achieve even and continuous dyeing. This dyeing unit enables us to dye pigment, reactive and VAT. State of an art dyeing lab accompanies our unit.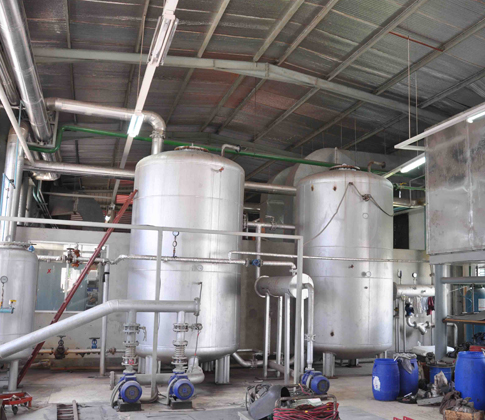 Chaudhary Ijaz Ahmad and Sons is operating one of the finest cut and sews facility in the industry requires perfection of skills, superb hands on management and ultra dedication which can only come. Over 50 multifunction stitching & Quilting machine. 100,000 meters Cut to Pack Capacity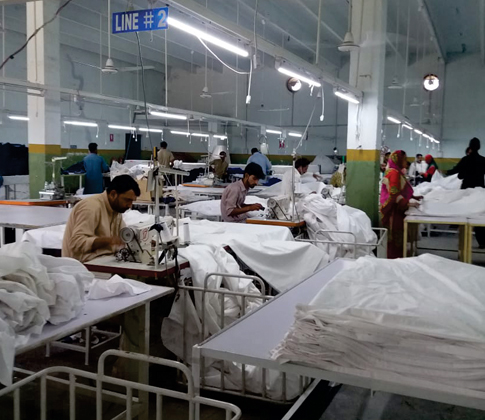 Quality is to be maintained tat the extended limits of quality. A strict checking it to be maintained at every stage to pack the same quality products from very beginning.